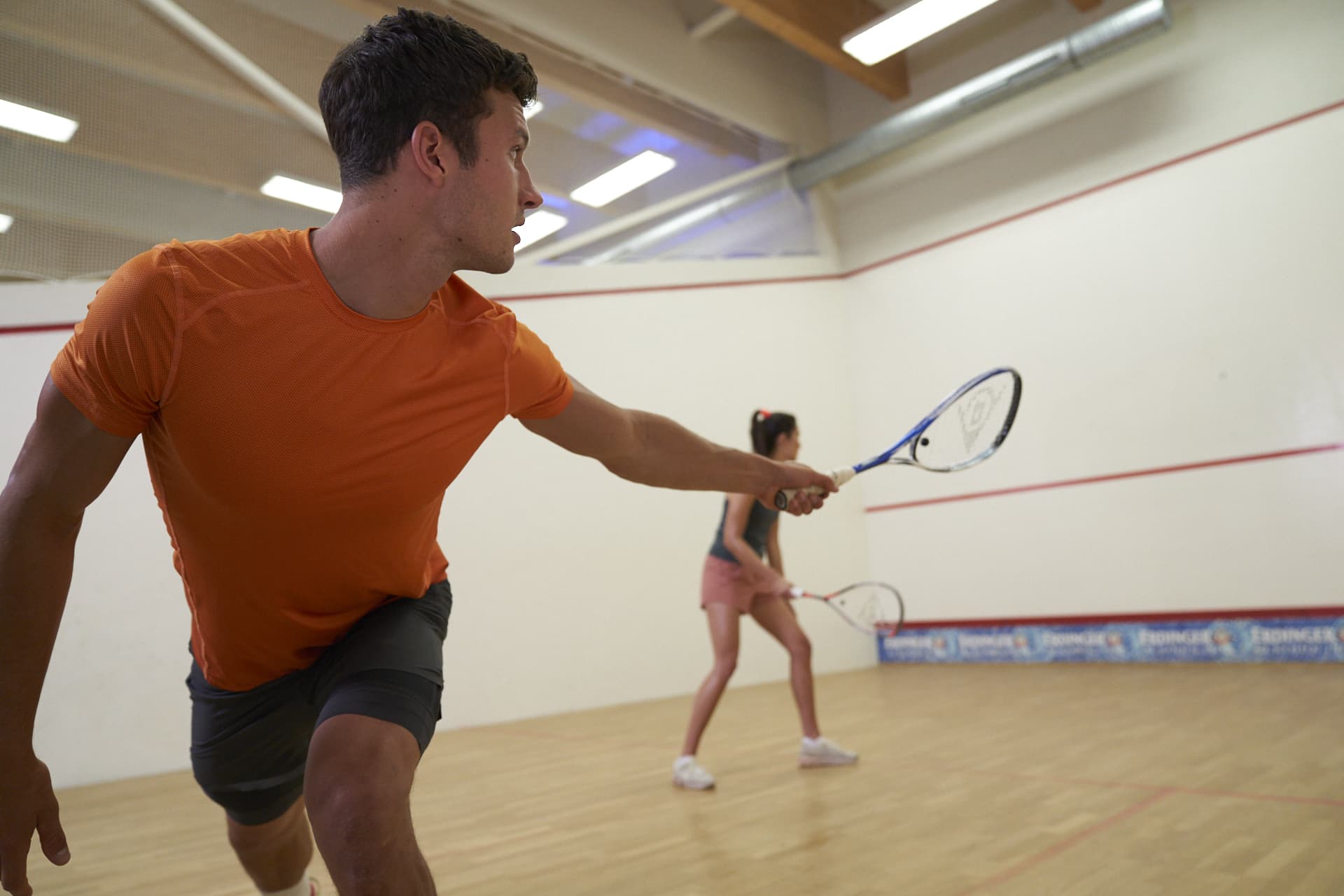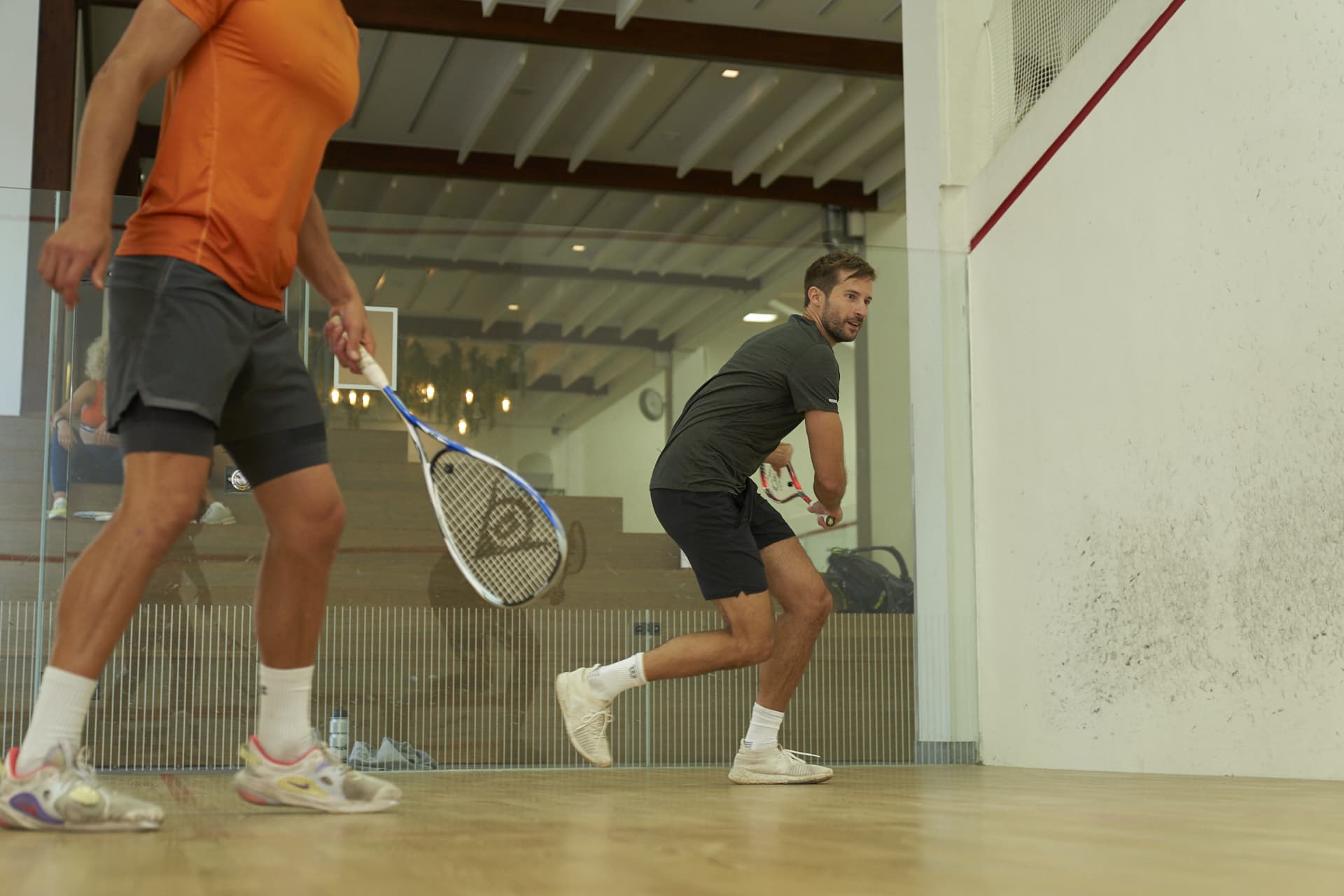 7 SQUASH COURTS
LARGE SPECTATOR STANDS
SINGLE HOURS
TOURNAMENTS AND TEAMS
A firm grip on the racket - just like your opponent! If this is your motto, then you are exactly right with us in the KAIFU-LODGE.
The score is settled on the court - get ready.
Squash has a home with KAIFU-LODGE
What many do not know: KAIFU-LODGE was originally founded as a squash club. Since then, a lot has changed: We are modern, always on the pulse of time and in terms of the quality of our courts, teams and players, at the forefront.
What has not changed: Our facility is still one of the largest in all of northern Germany. The KAIFU-LODGE is the address in Hamburg when it comes to playing squash.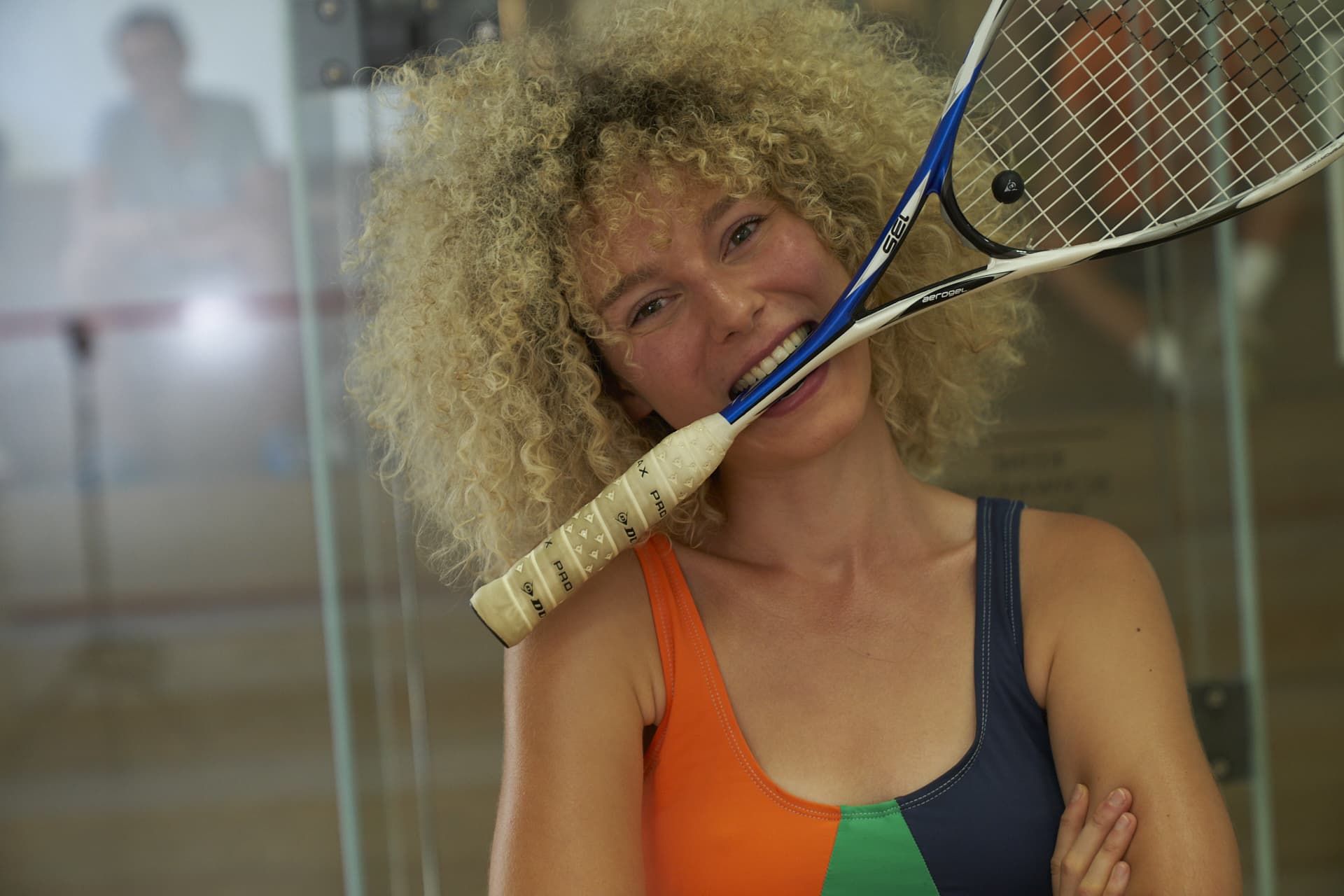 ---
First-class Squash Center
Little by little we have expanded our fitness offer - to make you squash players fit off the court as well. So not only a perfect warm-up is possible, but also a sauna session afterwards.
The KAIFU-LODGE is a center for first-class squash, where beginners as well as professionals find their home. Our experienced squash trainers are available for individual training or group lessons. No matter what level you are at, our service is always top notch.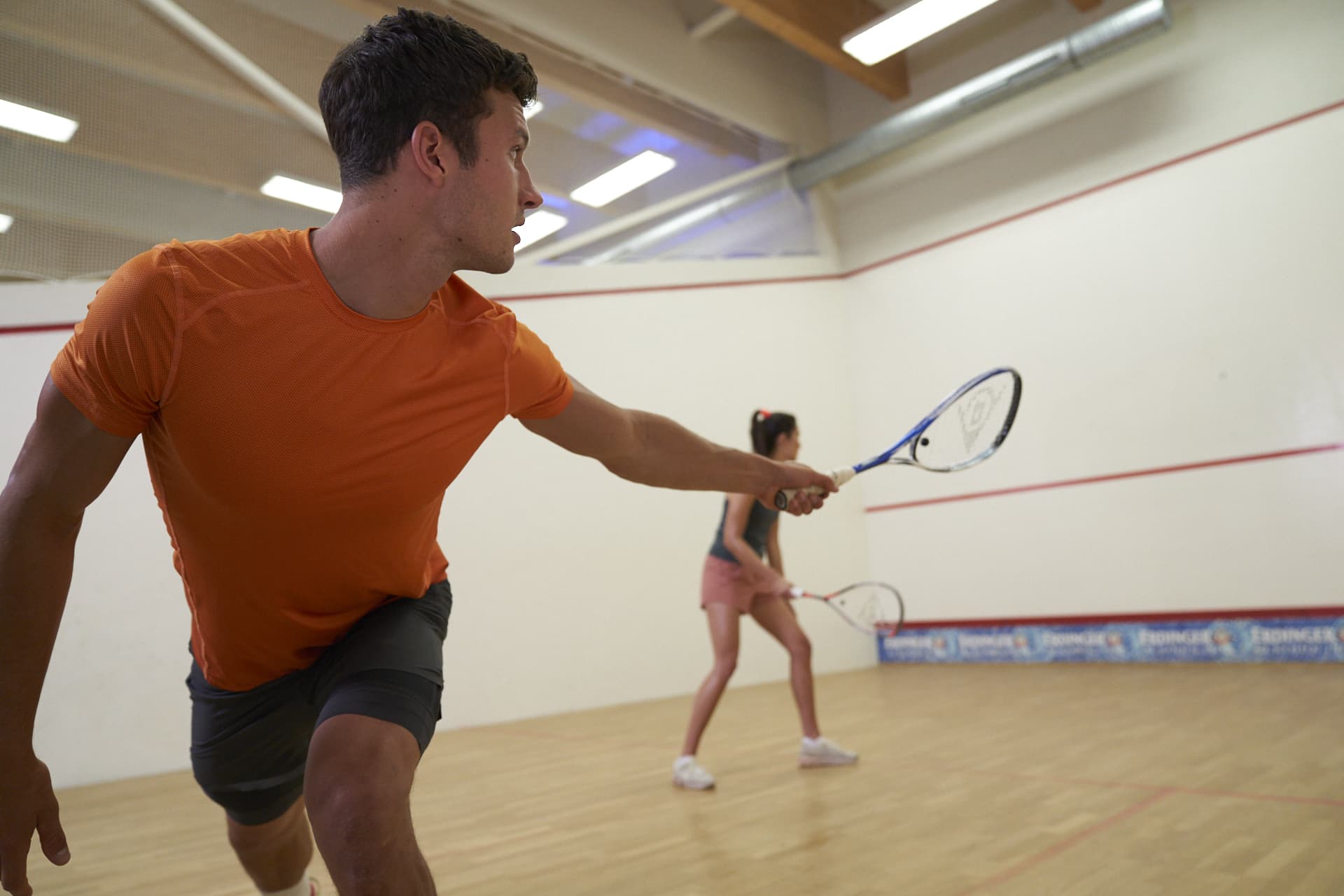 Squash-tournaments in Hamburg
Sport is often the most fun as a competition. That's exactly why squash tournaments are held regularly at the KAIFU-LODGE in Hamburg. Prize money and prizes prove that it's not just about honor. By the way, the victory is fought for in front of a large grandstand full of spectators.
Come and play your best match on one of our 7 courts. And if you feel like it and are hungry, just stay for a BBQ afterwards.
Become a part of our great community, we are looking forward to you!

---
Squash prices
You can find our rates here:
rate
first playing time
last playing time
price
monday - friday
early-bird
6:45 am
11:15 am
8,50 €
off-peak hours
12:00 am
3:45 pm
10,50 €
main time
4:30 pm
9:00 pm
12,50 €
night rate
9:45 pm
-
8,50 €
saturday- sunday and on holidays
off-peak hours


(all day)

8:15 am
9:45 pm
10,50 €
KAIFU-LODGE members/ students*
main time


(mo - fr)

4:30 pm
9:00 pm
12,50 €
outside the maintime
8,50 €
children up to 12 years
main time


(Mo - Fr)

4:30 pm
9:00 pm
12,50 €
outside the maintime
5,00 €

One playing time is 45 minutes. Court fee per person and 45 min.
rental rackets 5 €, Squashball 4 €

* students -10 card for 75 €
(only valid outside the main time)

All prices in euro.