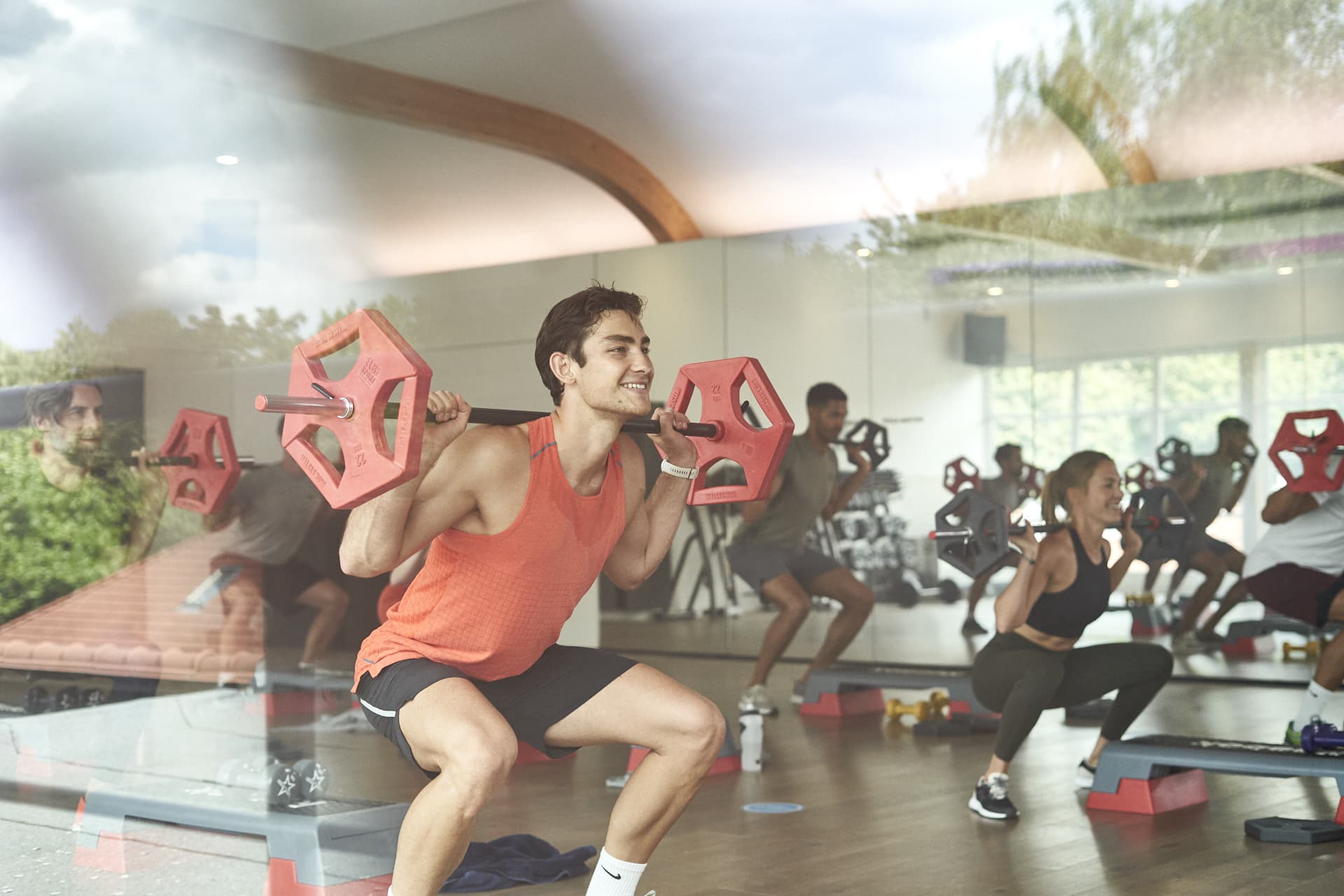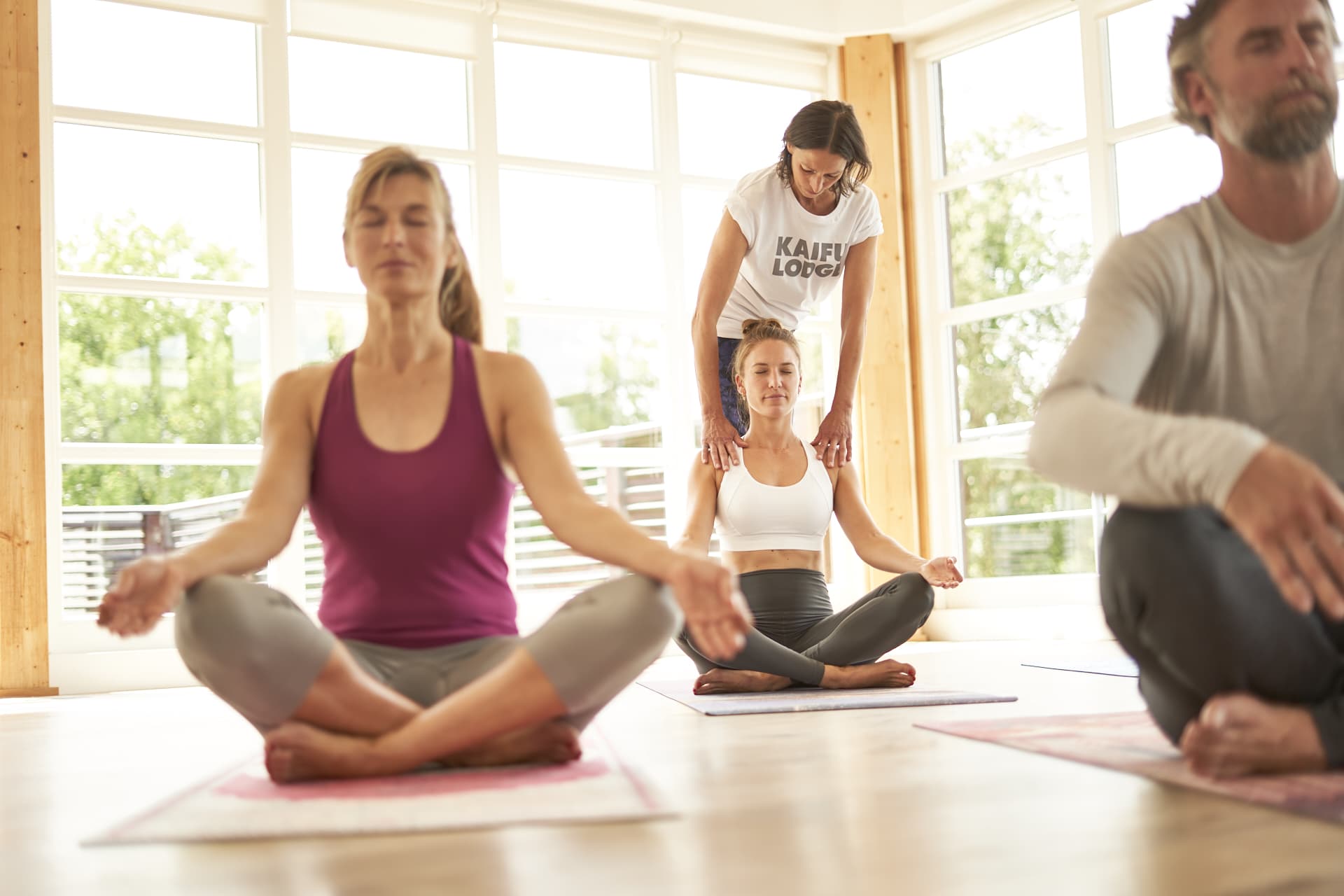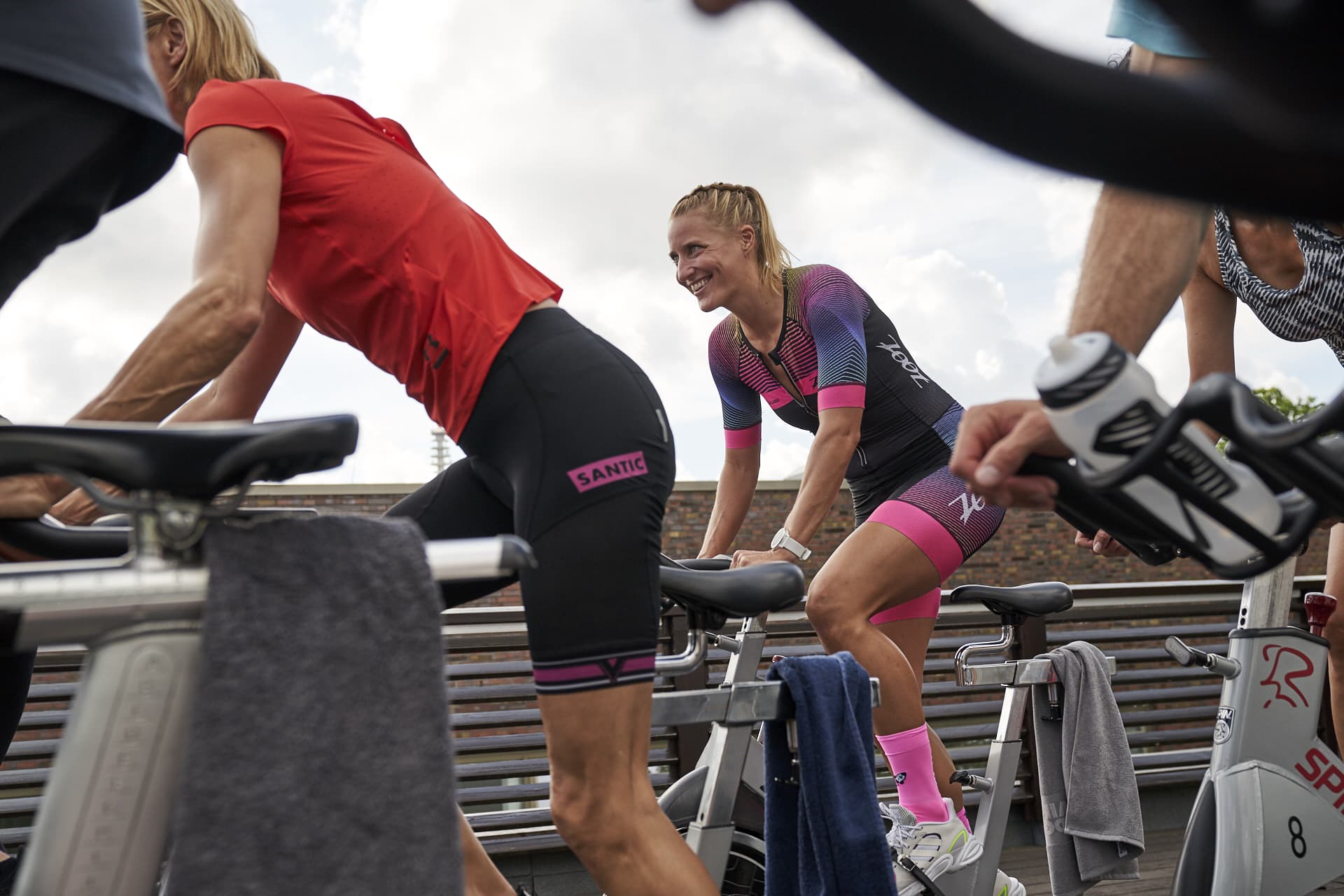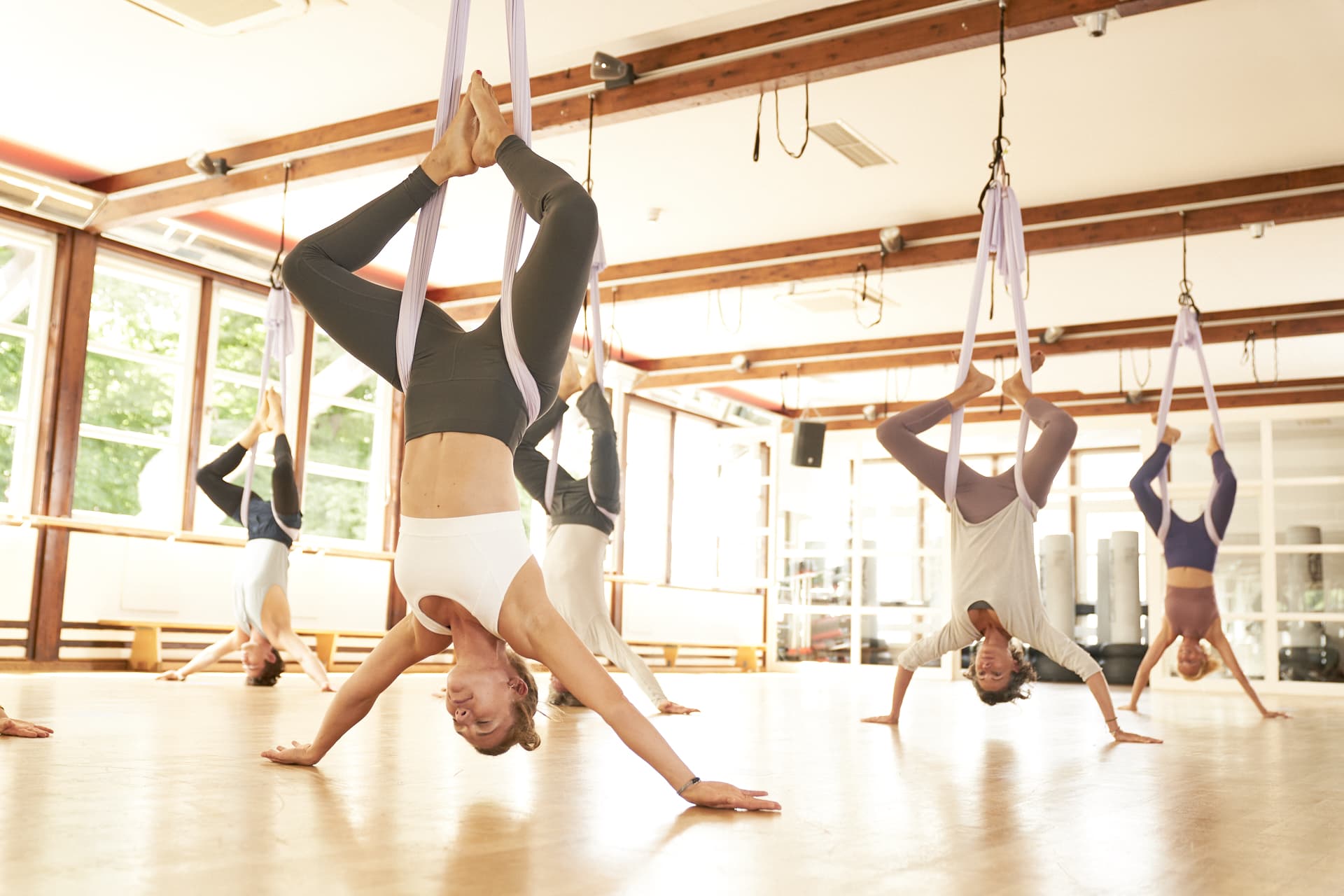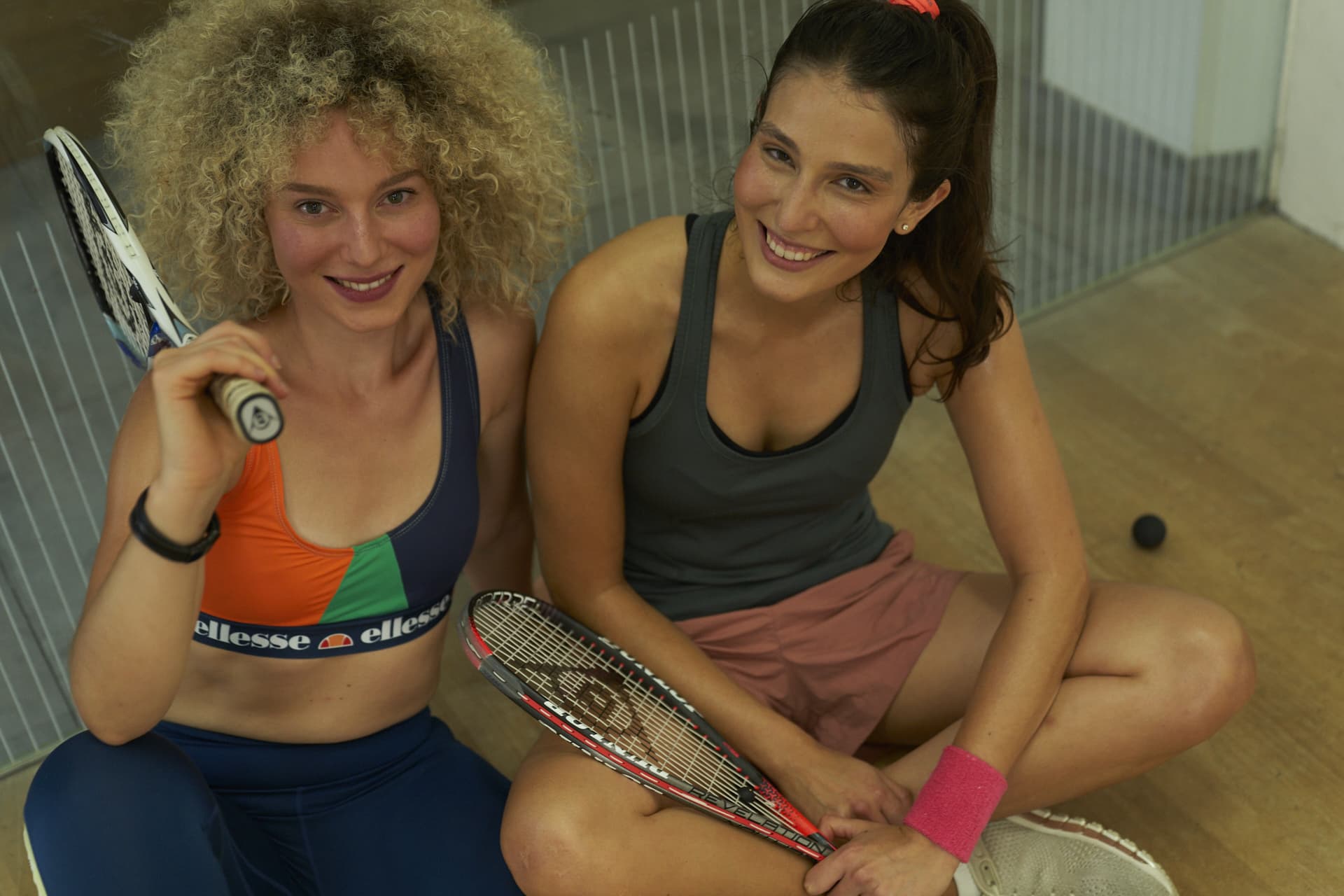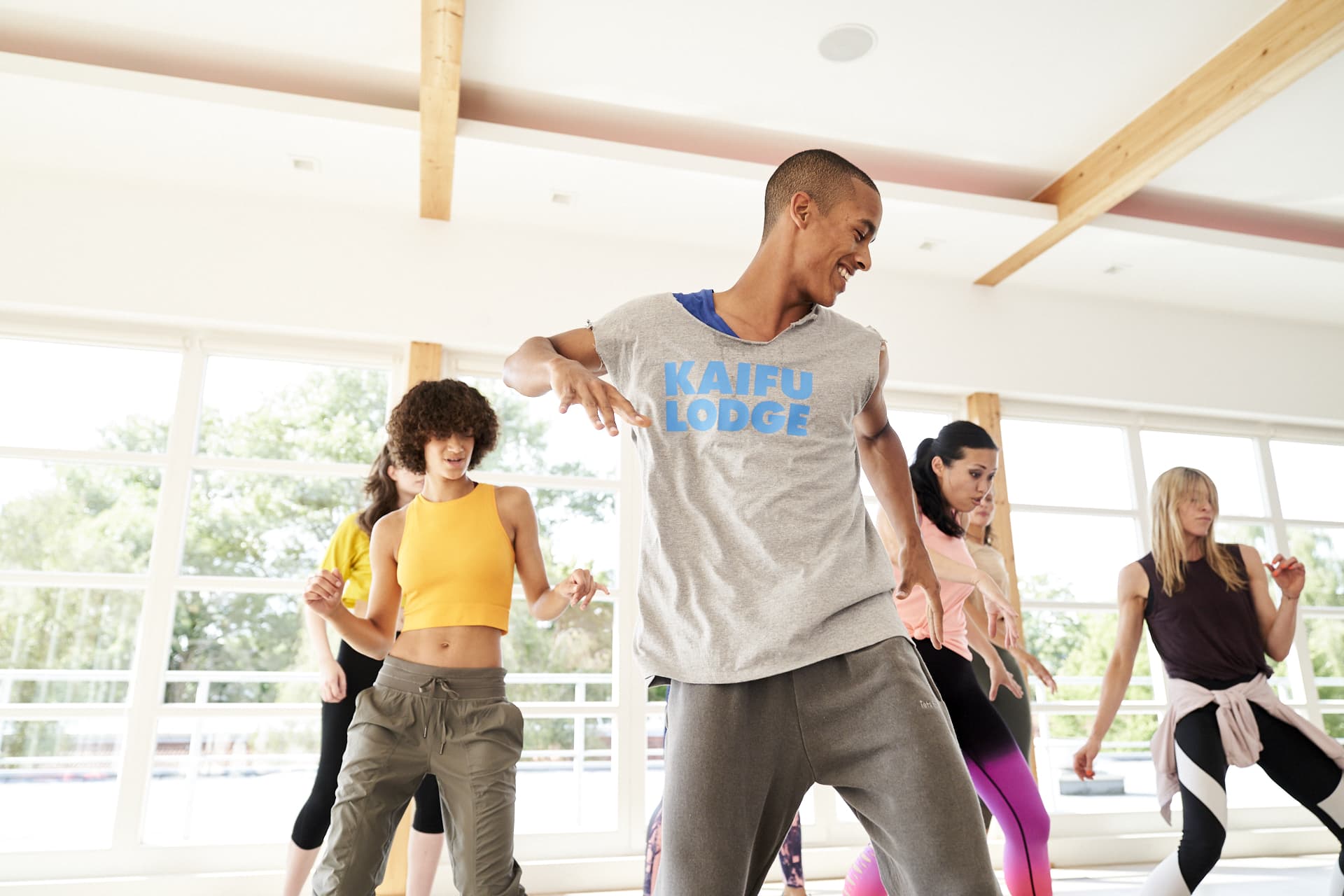 284 courses per week
Spacious training areas
7 Squash-Courts
Indoor and Outdoorpools
Pregnancy & Regression
Sport makes you happy!
Whether indoors or outdoors, in the cool water or on the squash court, in a group or alone:

With us you can do every day exactly what makes you happy and does you good!
Over 100 highly qualified trainers, 284 courses per week and countless moments of happiness:
The range of courses at KAIFU-LODGE in Hamburg is unique in its variety and quality. Every day you can choose your course from the different formats such as Workout, Yoga, Body & Mind, Spinning and Dance & Choreography.
It doesn't matter if you are just discovering fitness for yourself or if you have been doing it for a long time: Our experienced trainers will pick you up where you are right now and accompany you to your personal fitness goal.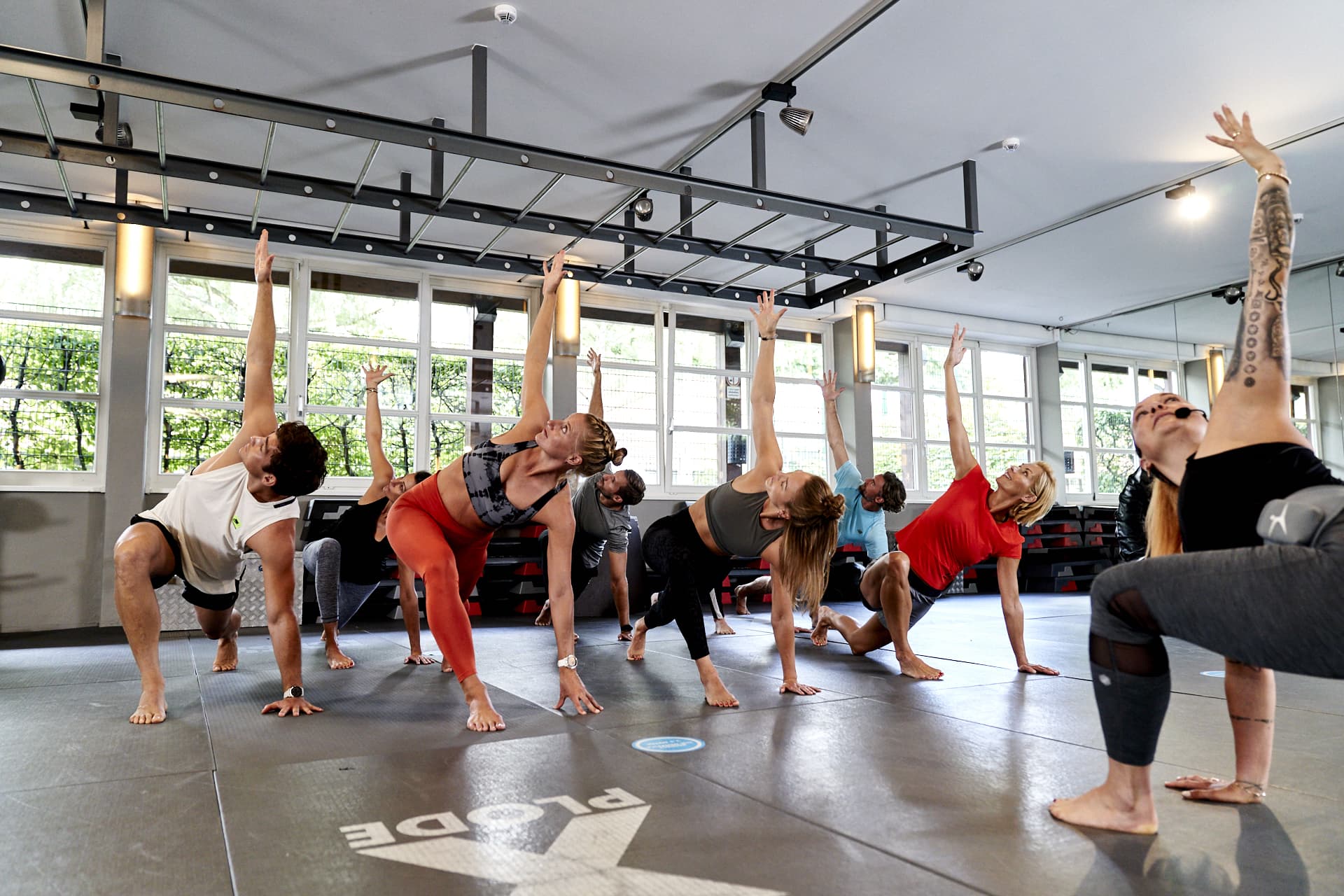 ---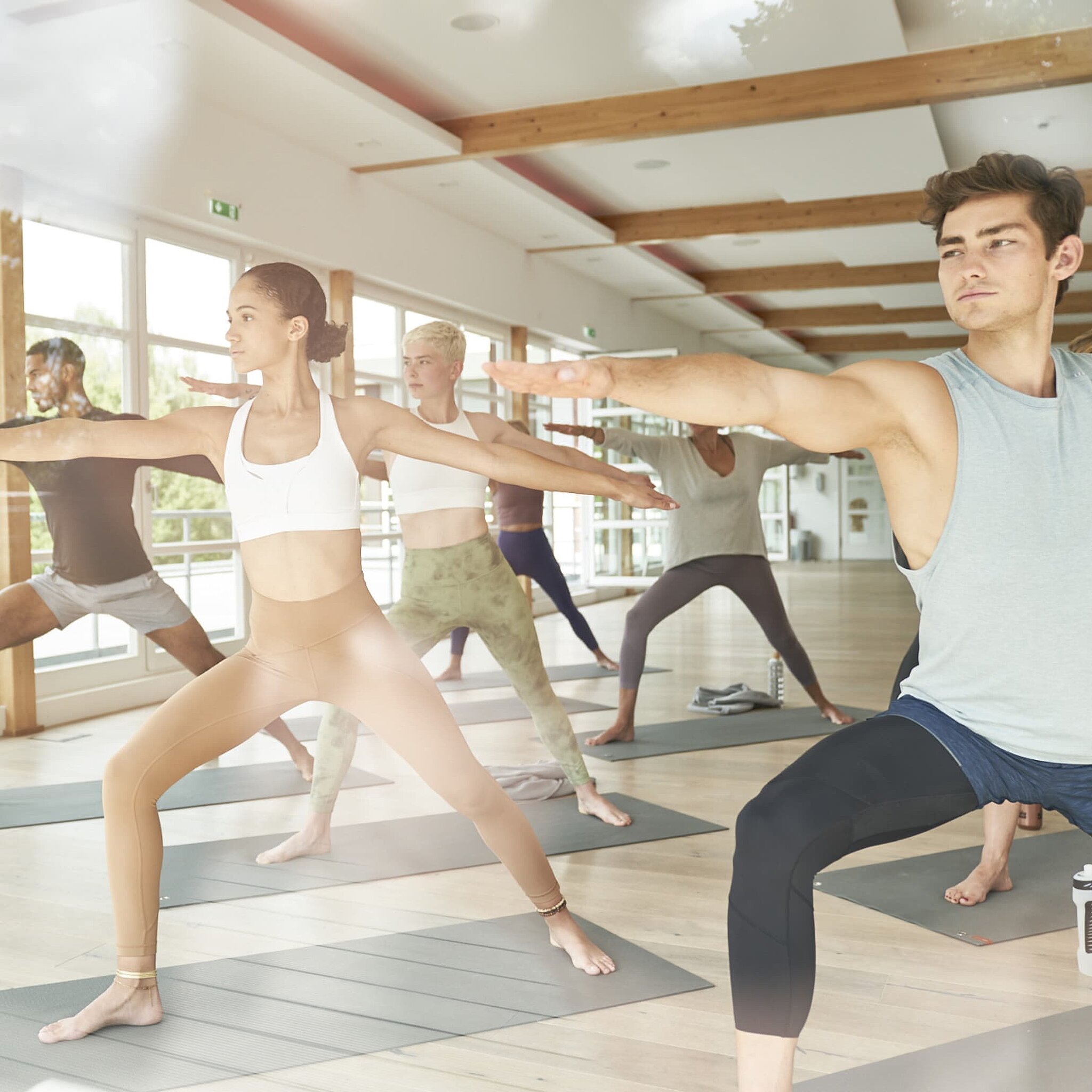 The extensive yoga offer at KAIFU LODGE makes yogi hearts beat faster!
With over 20 different yoga formats such as Air Yoga, Men's Yoga or Yin Yoga, we offer you a unique insight into the world of yoga. First-class yoga instructors will guide you and show you how to unite body and mind.
In our modern, spacious and bright classrooms you are guaranteed to quickly come to rest and find deceleration.

To the course schedule
---
Our free training area extends over two levels and offers you countless opportunities to let off steam as you please:
Train your endurance in our cardio area or strengthen your muscles in our free weight area or on one of our numerous weight machines. In our athletics area, you can do your thing between the monkey bar and the sled or work out in one of our athletics courses.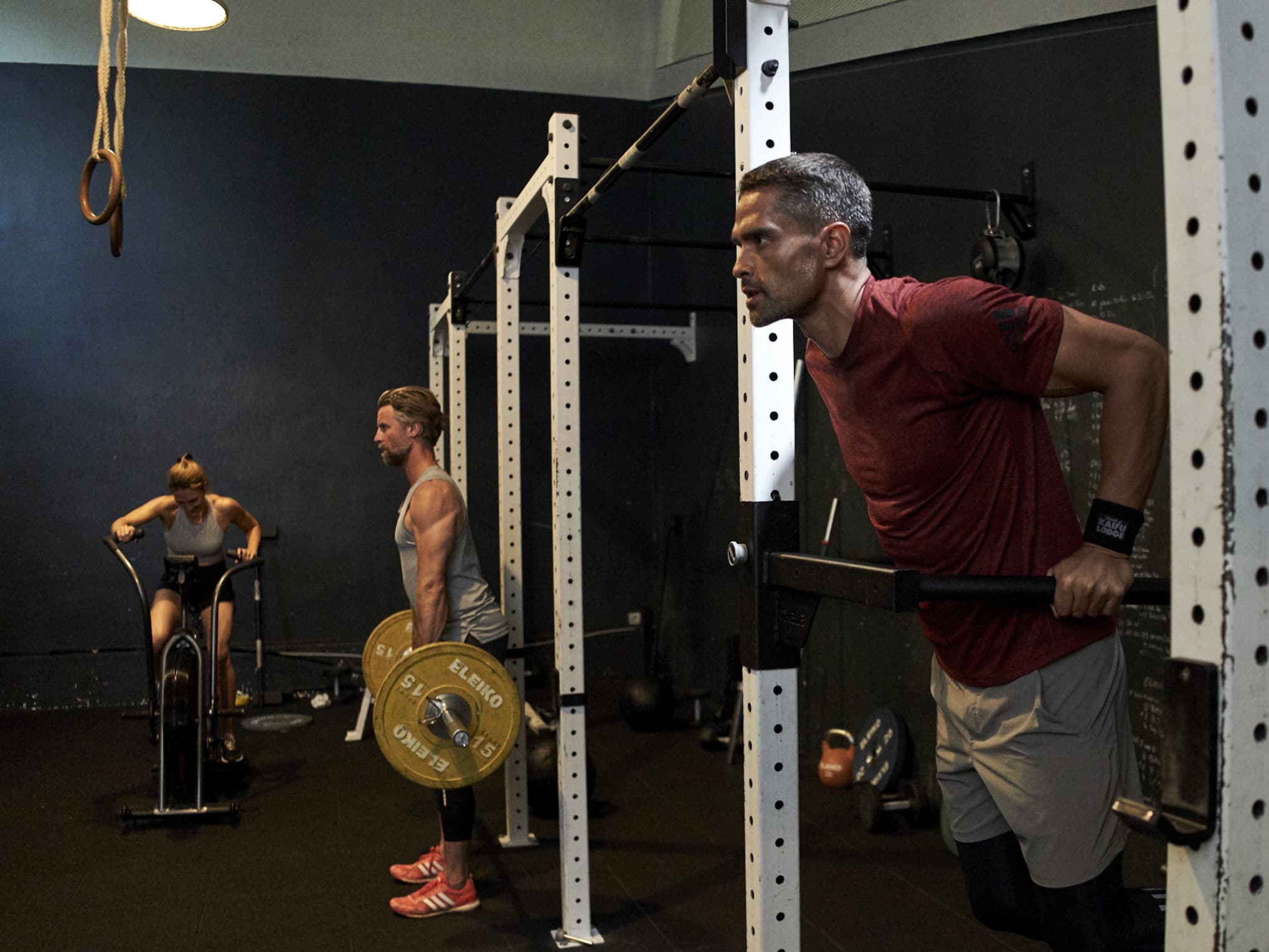 ---
---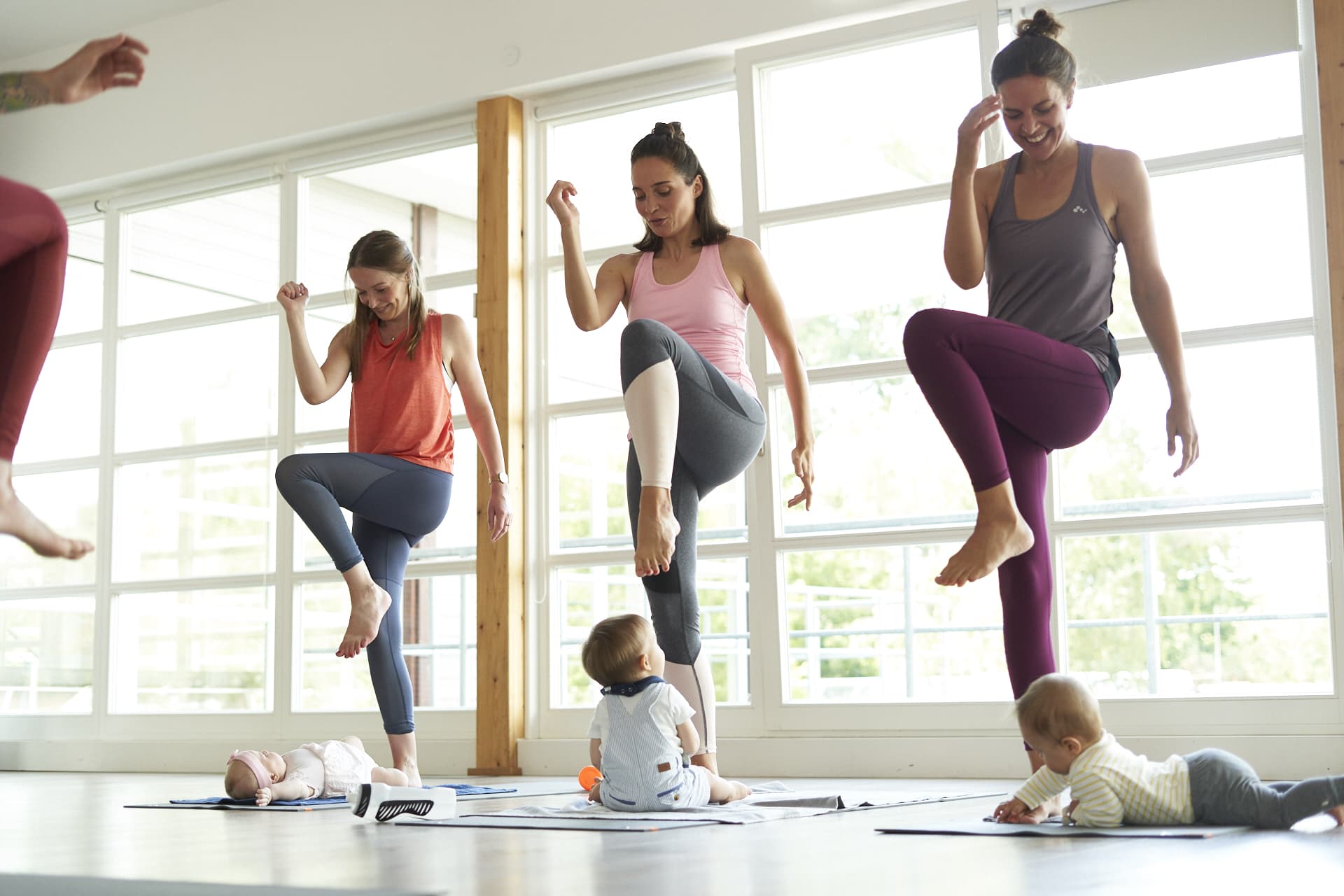 Our experts explain to you what you should pay attention to during pregnancy and after birth and show you suitable exercises, both in class and on the floor.
You want to deepen your knowledge and improve your technique? Or learn a new sport? Then visit one of our numerous workshops and let the experts inspire you!


more
Are you looking for a new sporting challenge? We have something for you: Eight different exercises, in between eight 1 km runs and everything on time. This is Hyrox, the sport of superlatives!



more
---
---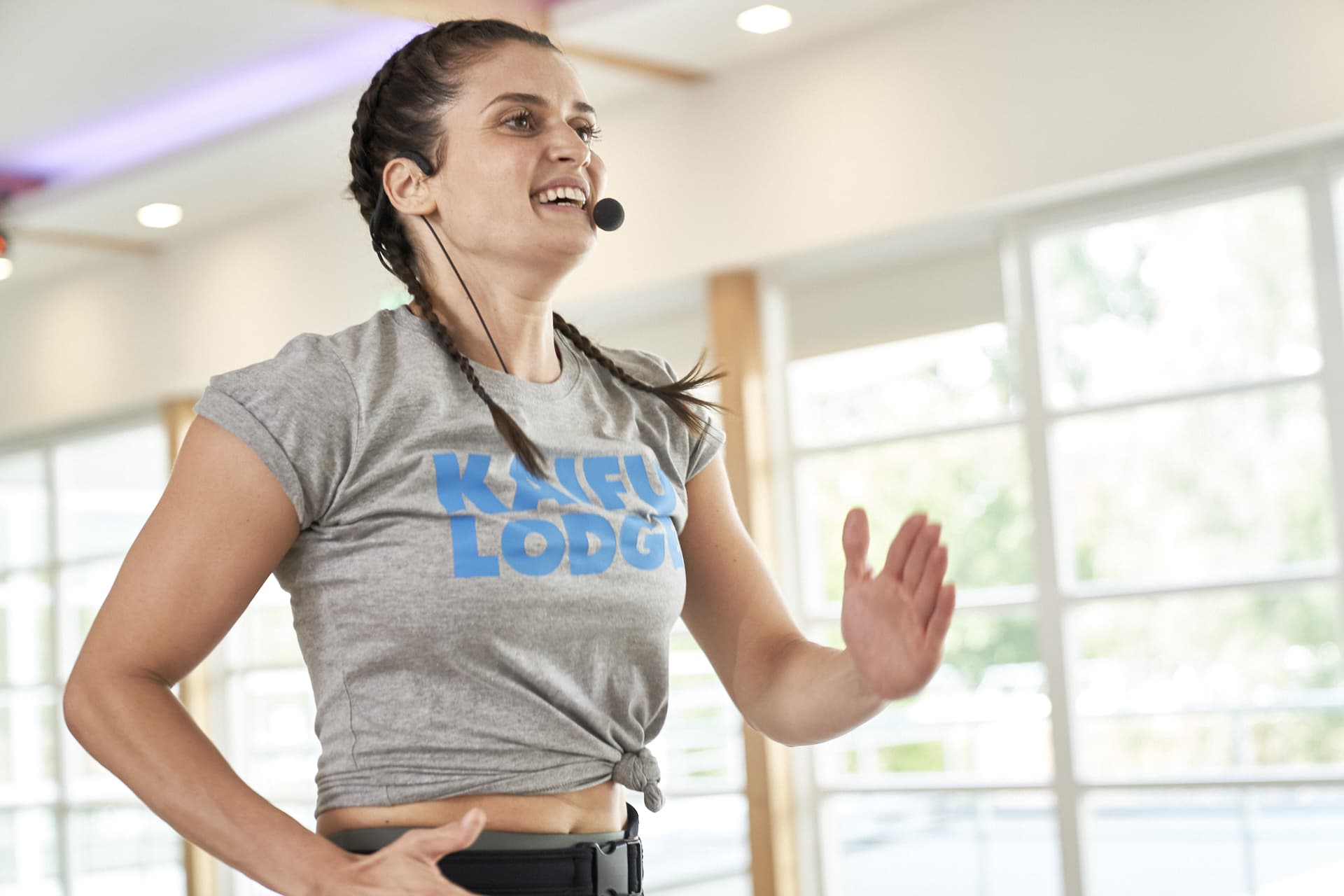 Our highly qualified trainers give their best every day to offer you a varied and appealing training that is good for you and motivates you.
more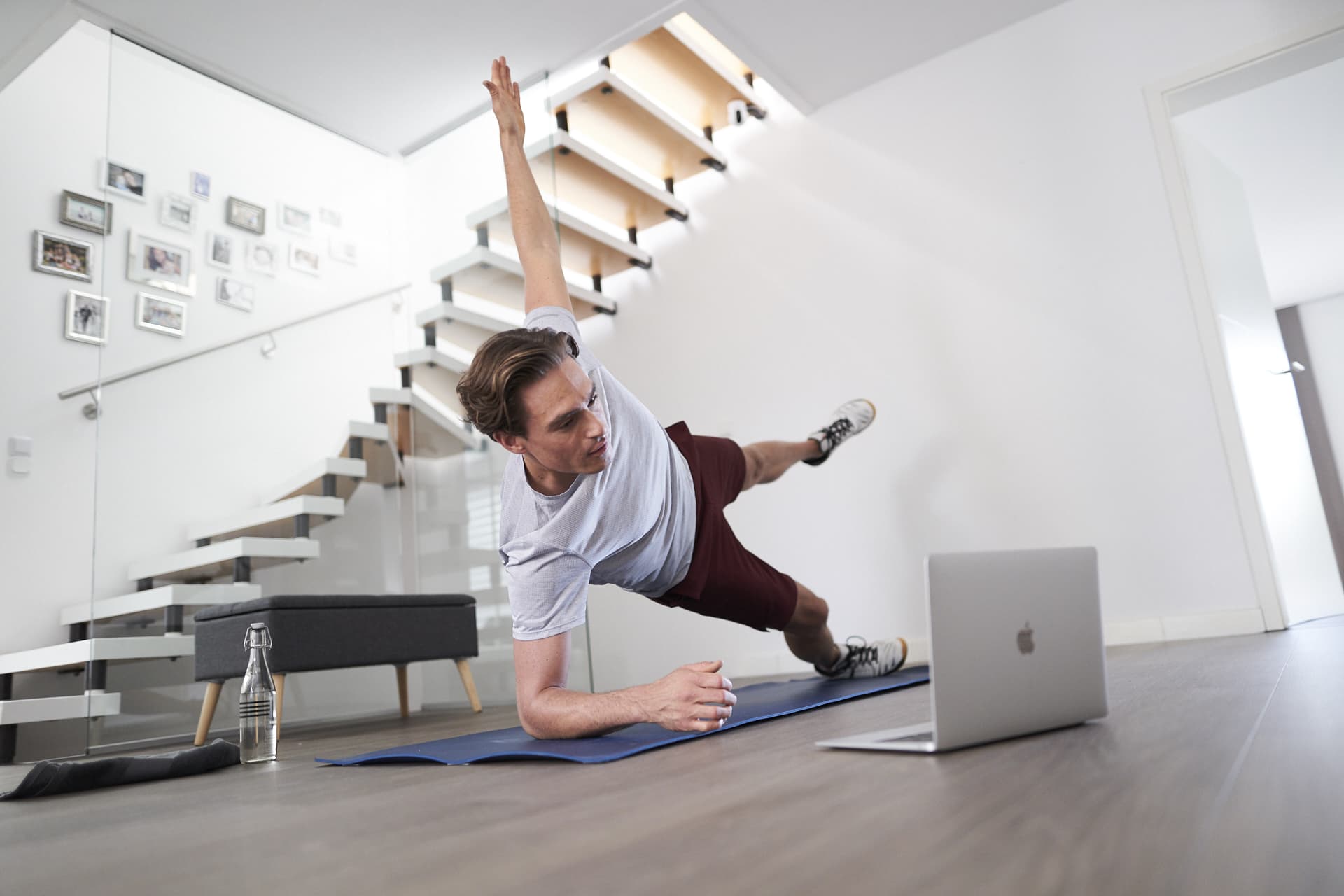 With 4m2 you get the KAIFU-LODGE feeling wherever you want to train! No matter whether in your four walls, in the park, in the hotel or in the office - you decide!