GERMANY'S FIRST HYROX ZONE
FITTEST GYM 2018 AND 2019
EXCLUSIVE COMPETITION PREPARATION
Are you looking for a new sporting challenge? We have something for you: Eight different exercises, eight 1-kilometer runs in between and everything on time.
This is Hyrox, the sport of superlatives!
HYROX is an innovative combination of 8 x 1 km running alternating with one exercise from the field of functional training, which demands strength and endurance from the athletes. At the Everyman Competition you start alone or as a team and fight your way to the finish line together with up to 3,000 participants per day!
Meanwhile, the HYROX Competition takes place in 16 European cities and 4 cities in North America and inspires athletes all over the world.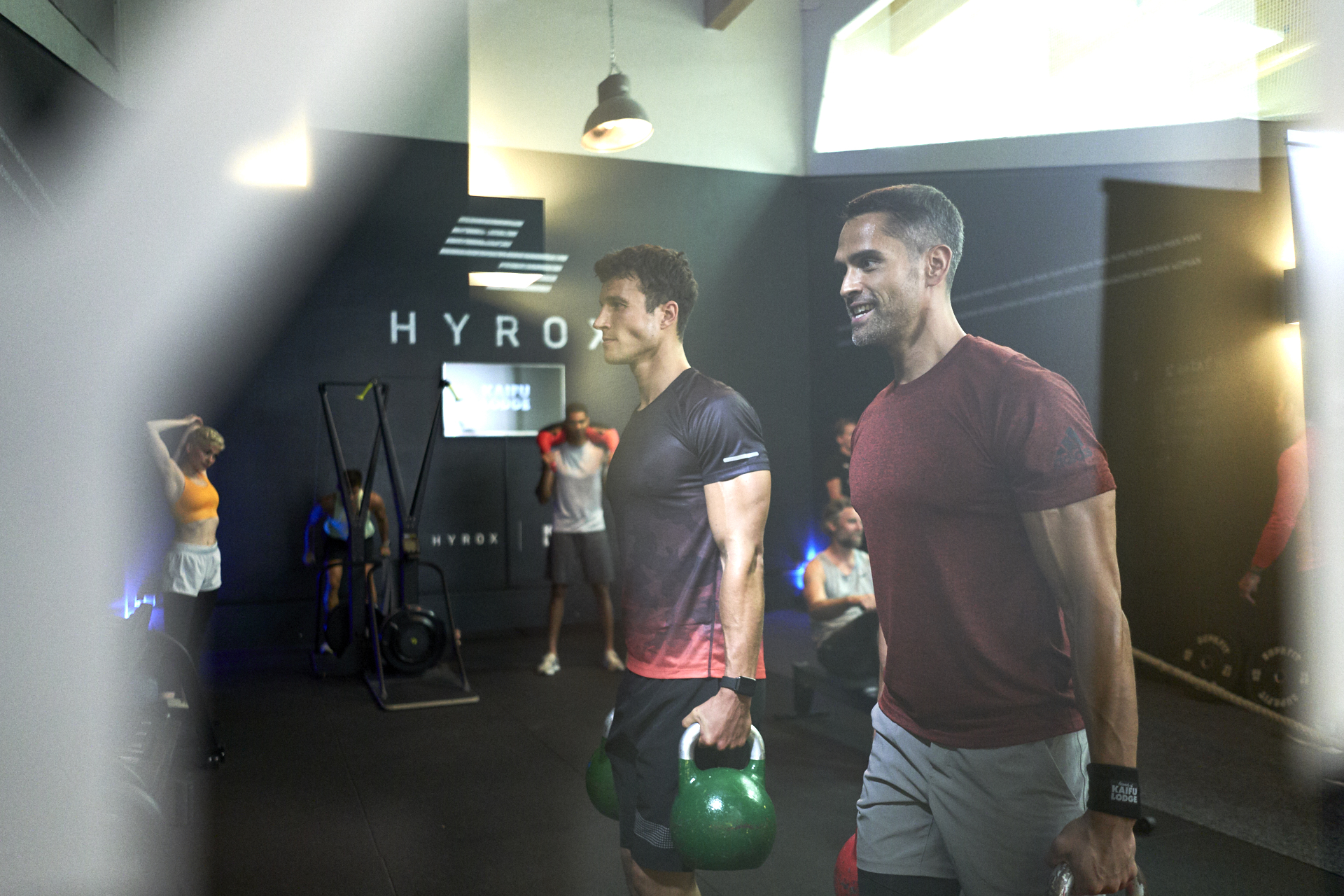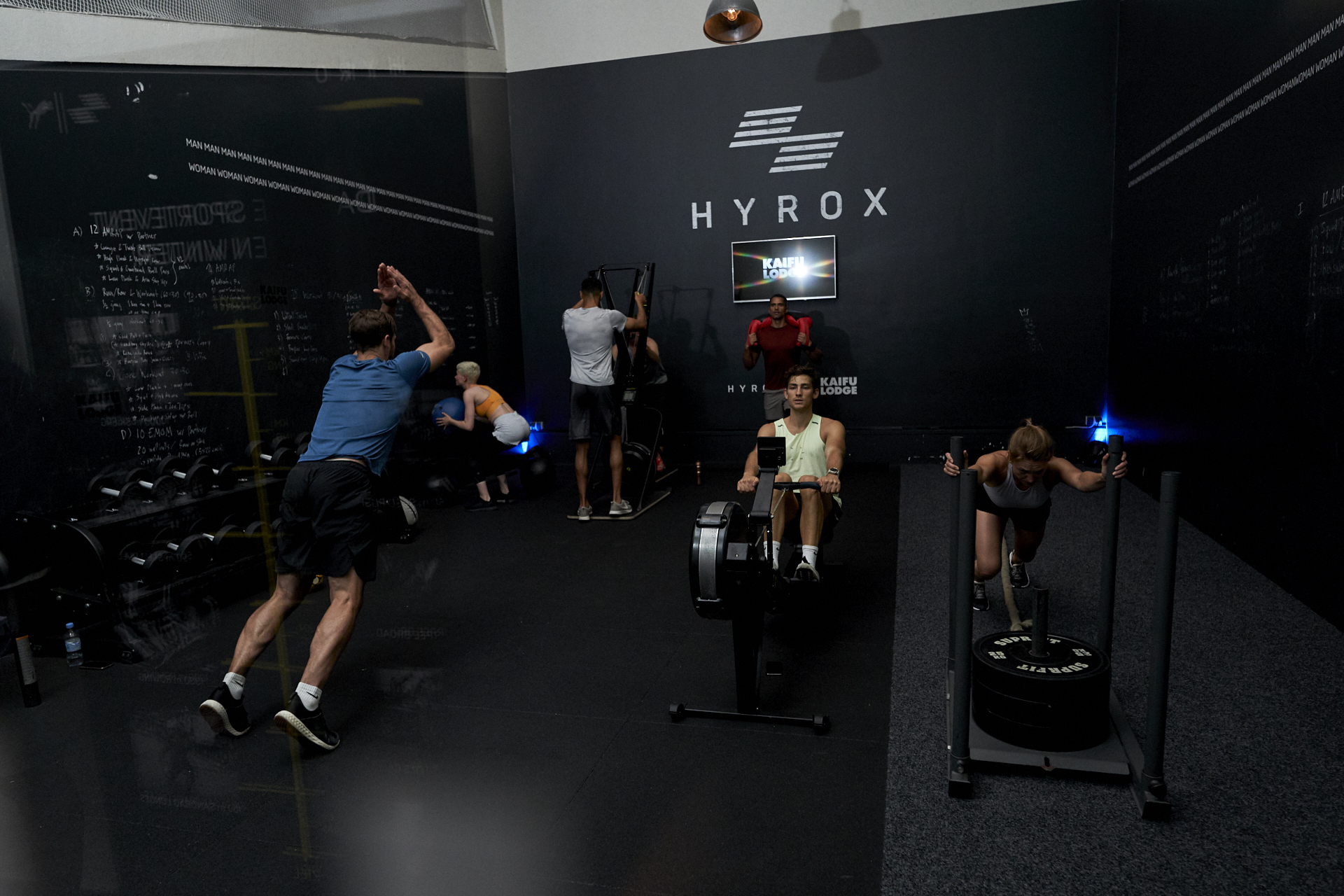 You don't want to leave anything to chance in the competition?
Then join our HYROX courses!
In our special HYROX workouts you prepare yourself for the event with our trainers. Our HYROXZONE is well equipped, so you can familiarize yourself with the different machines like the ski ergometer. The eight different exercise sequences will be practiced, you will receive valuable tips and tricks and train endurance, strength and technique for a performance worth seeing on the event day!