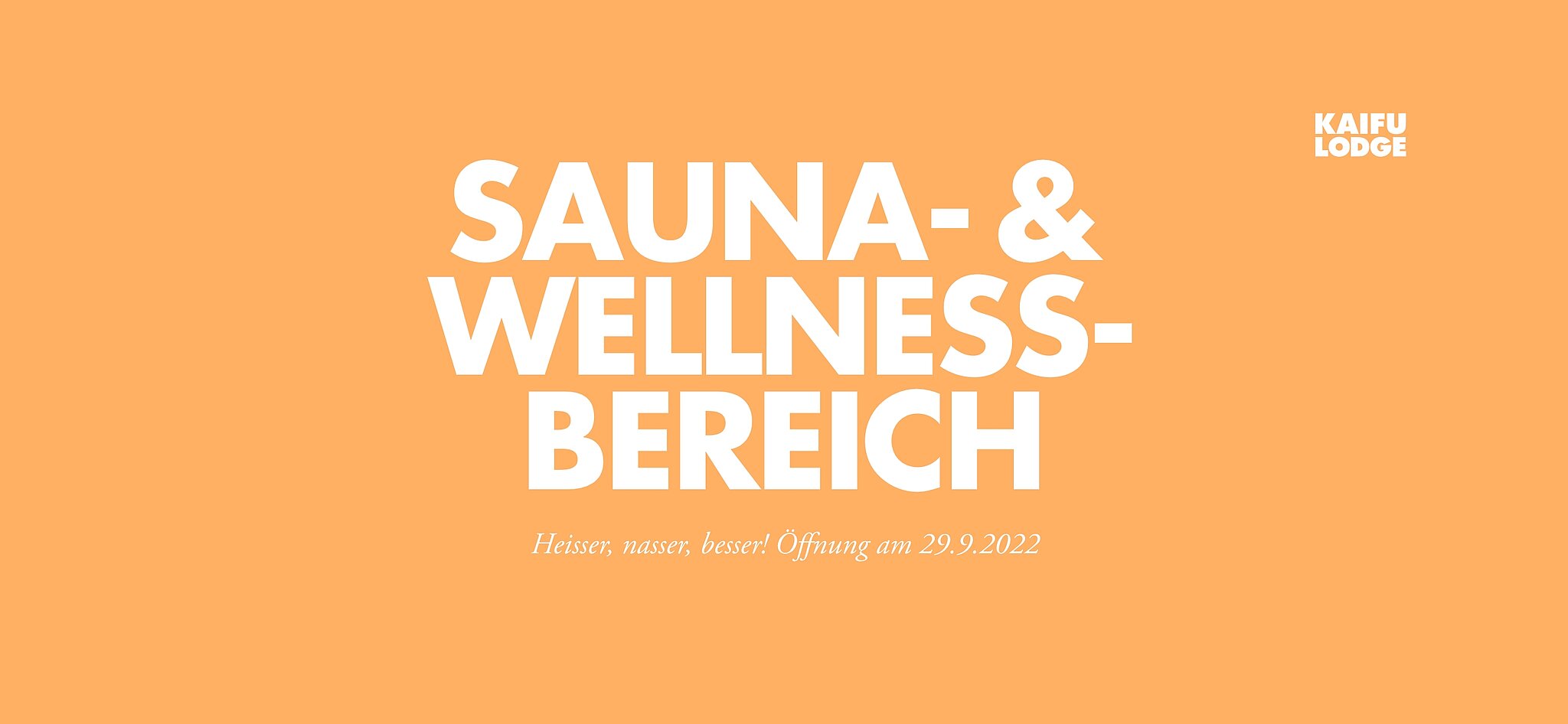 THE WAIT WAS WORTH IT
Hotter, wetter, better! Opening 29.09.2022
We take you to our new sauna & wellness area and guarantee you pure relaxation and recharging your batteries in a new dimension. On approx. 800 m2, with additional outdoor terrace, a wellness oasis with three different saunas, a thermal bath with underwater music, an ice fountain for cooling down afterwards, a relaxation area with fireplace and a chill lounge for lying, sitting and relaxing opens up. You will find further individual moments of relaxation in the new massage area. Our new wellness world is just as spectacular as our sports facilities.
---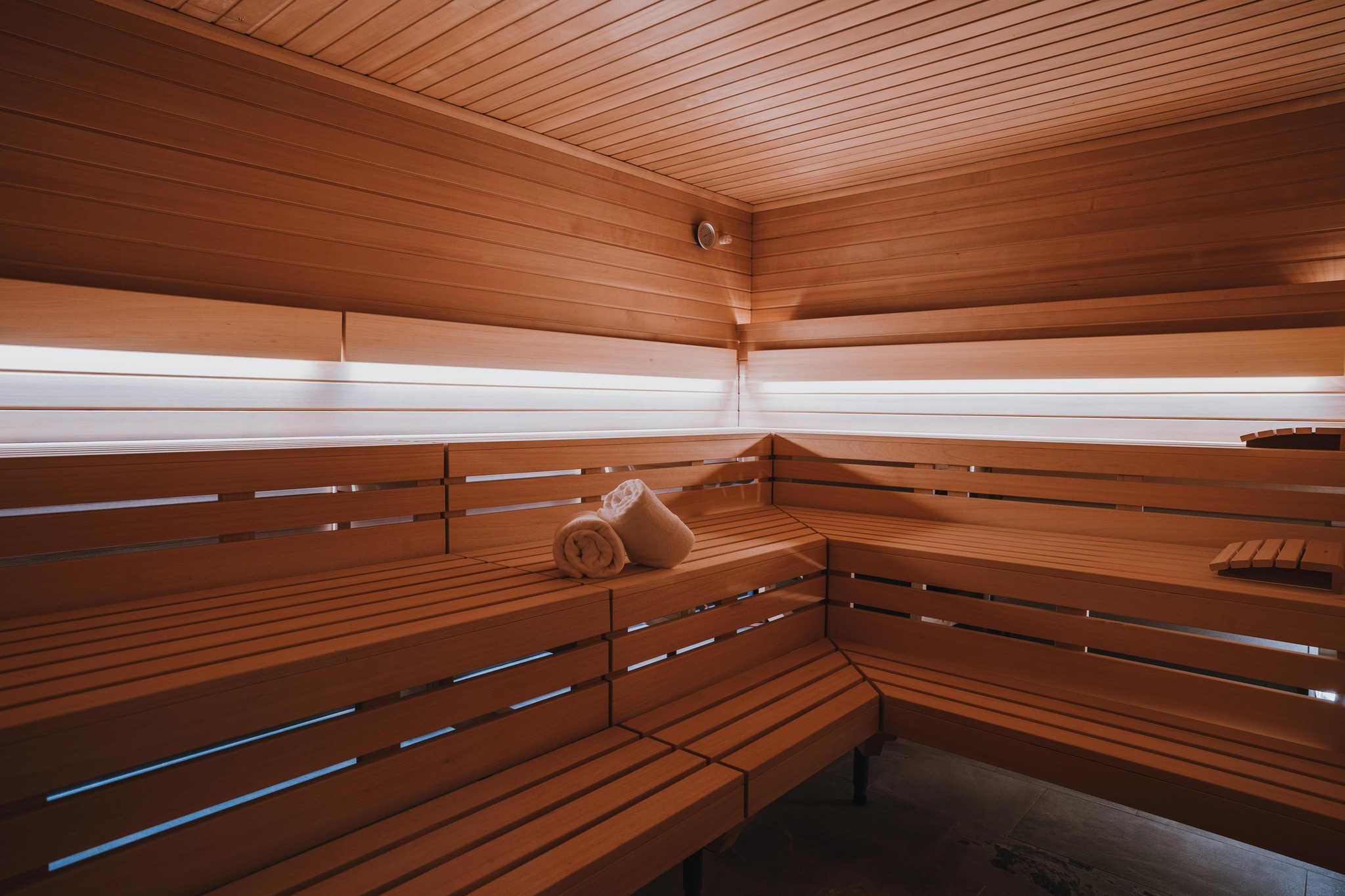 Our Finnish sauna is heated to 90 degrees, which makes it ideal for muscular relaxation. Characteristic for the Finnish sauna are the high temperatures and the low humidity of 10 degrees. With water infusions, the humidity is screwed up for a short time - and thus the sweating is stimulated.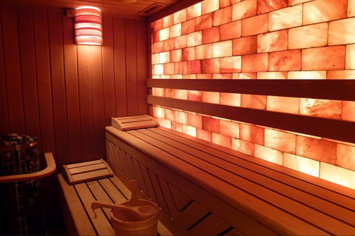 The SALT WALL is made of natural Himalayan salt - here everyone can quietly take a closer look. Illuminated from behind, the SALT WALL transforms our sauna into an oasis of well-being and the pale pink shining exotic is also a real feast for the eyes with paradisiacal side effects.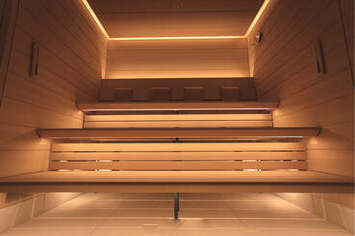 The SANARIUM® not only enables a wide variety of bathing forms, which are not quite as hot, but the relative humidity is also significantly higher in the soft steam bath, for example, than in the classic Finnish sauna.
---
Let your soul dangle in the 36 degree warm water. Close your eyes and let yourself drift in the warm water with underwater music. Our Finnish sauna, salt sauna and sanarium are arranged around this pool. The thermal bath is located in the center of the wellness oasis.
---
In the upper wellness area you will find a beautifully designed relaxation zone.
In front of the open fireplace you will find a large couch to linger. Our new couches bring you in your ergonomic form and provide, through different reclining options, an extremely relaxed rest.
COMING SOON: Not only from the inside we offer you the best of the best with our extensive fitness and wellness offer. Our new, idyllic outdoor area will be another highlight. In the summer months, enjoy the sun's rays on your skin and the soothing fresh air after a sauna session.
---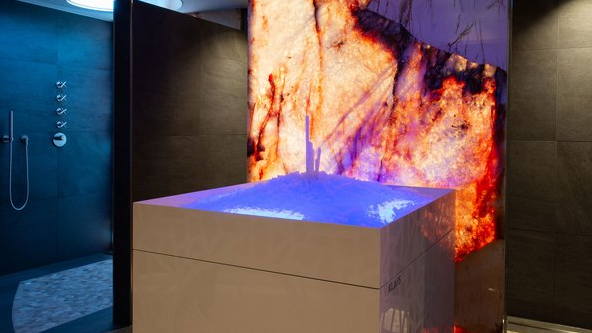 Nothing feels as good after a sauna session as the tingling refreshment at an ice fountain. It is precisely the sudden meeting of heated skin and ice that slowly melts that makes up the typical sauna feeling. Our ice fountain is a real highlight in the new sauna and wellness area.
If you do a lot of sports, you also need to regenerate properly and come down. How good that we have so many different massage treatments ready for you - the best prerequisites for diving into relaxation mode. The new room is also located in the new sauna and wellness area.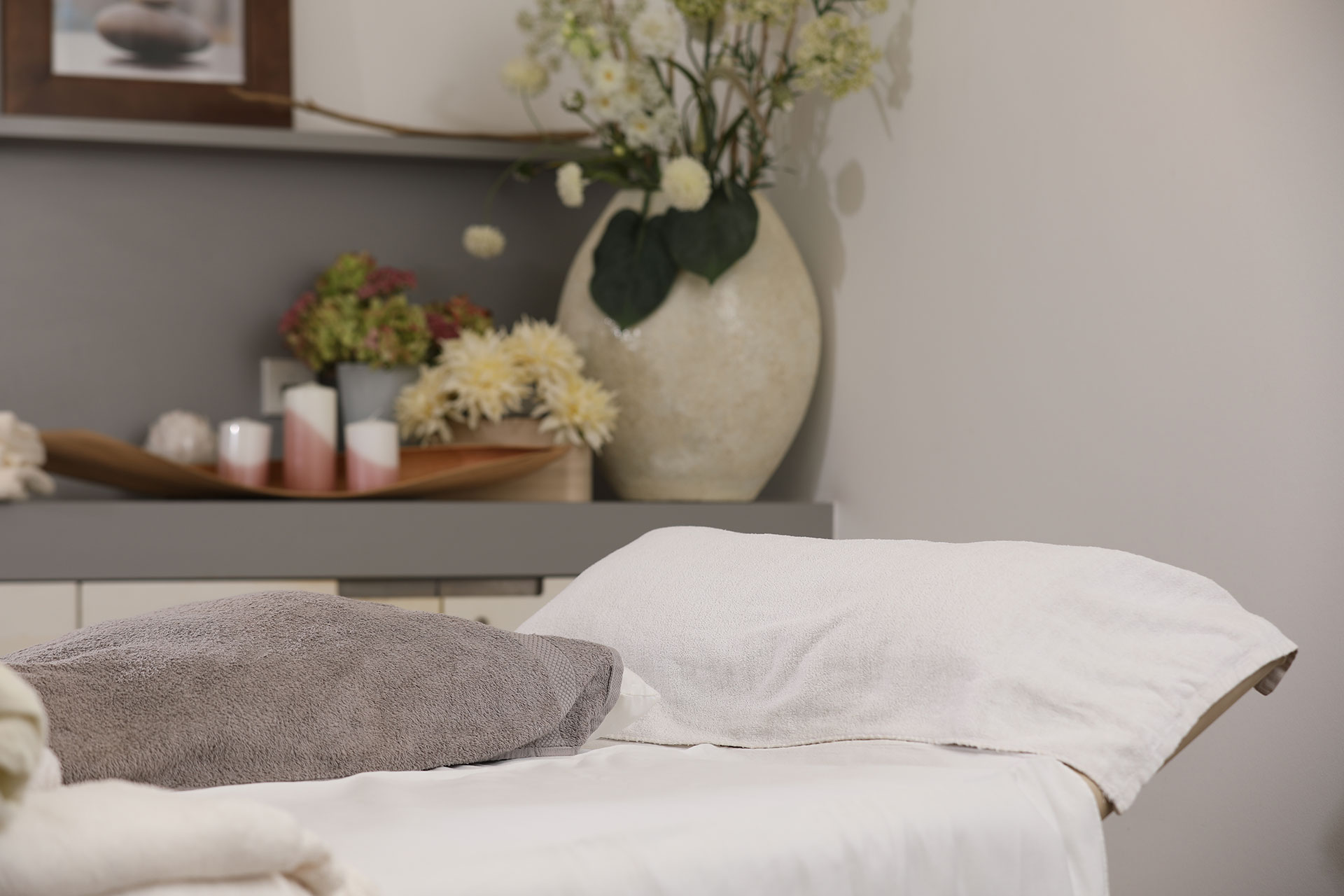 ---
MORE INFO COMING ON 24.09.2022
This Saturday you will get a first glimpse of our new sauna and wellness area. The big announcement will follow on social media!
BE EXCITED!